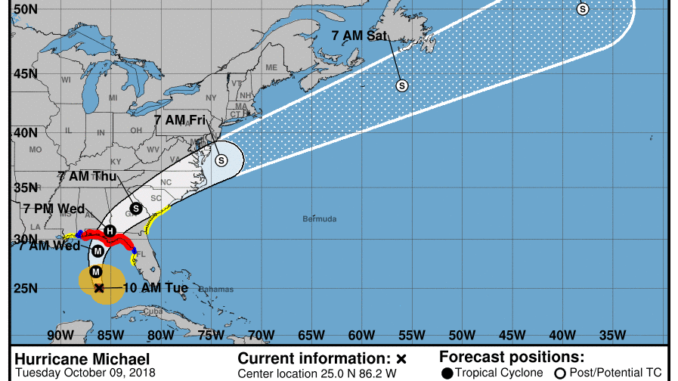 PITT COUNTY, NC With Hurricane Michael set to hit the Florida panhandle on Wednesday, Greenville resident Hal Jenkins has decided to travel to the area in hopes of getting his money's worth out of an $800 generator he purchased in preparation for Hurricane Florence last month.
Hal says "When Florence was headed our way, I reluctantly purchased an $800 generator, which was all Lowes had at the time. I lost my receipt, and now I'm stuck with it."
With Greenville avoiding the brunt of the storm, Mr. Jenkins wasn't able to use his generator at all.
Hal's plan is to haul the generator down to Florida, and hope that Michael causes some power outages.
"I don't even know anyone who lives down there." Hal told us. "I'm thinking I'll try to find someone in need of elecricity who will let me hook up the generator, maybe hang out and watch movies."
Mr. Jenkins is also considering charging an hourly rate for any outlets he's not using, in order to recoup some of his expense.